The fresh fruits are coming in fast and furious now, so tis the season of crumbles, cobblers, grunts, crisps and slumps. And what makes these juicy, sloppy baked treats taste even better? Duh, ice cream. But what about a mash up of crisp and ice cream? Sure, you could soften up some vanilla ice cream and mush in some crisp, but why not just make a crisp ice cream? This recipe takes blueberry ice cream to all new heights.
By now you know how much I like to make ice cream and sometimes some interesting ice cream recipes. But this blueberry crisp ice cream is one of the best one's I've made in a while. I, of course, say this with all modesty and sincerity. 😉 This ice cream really does make you feel like you're eating a big piece of juicy blueberry crisp minus the chasing the ice cream around the plate part.
Sure, you could make blueberry ice cream with all of the fresh blueberries around right now, but sometimes an all fruit ice cream can be a bit overwhelming on the taste buds. They crave a little variety. And there are plenty of ice cream recipes out there that combine different flavors and textures into a single bite of ice cream to give you that variety. This blueberry crisp ice cream is one of those recipes. You've got the creamy ice cream, pockets of the smooth and luscious blueberry fruit, and crunchy crispy bits throughout.
Oh, did I mention that this is another one of my infamous (at least in my own mind) vegan ice cream recipes? Cuz it is. I hope that you don't read that and immediately click away to find some other food pr0n to satiate the dirty minds of your taste buds. This blueberry ice cream (sorry, blueberry crisp ice cream) really is as good as it looks and sounds. Craig dove head first into the container of it and never looked back. When I told him it was vegan ice cream, he didn't believe me until I showed him the coconut and almond milk cartons I used to make it. Okay, I didn't make it with the cartons…but that's what was left after I used their contents for the ice cream (maybe I've had too much coffee today).
I promise you, that my vegan ice cream recipes are as rich and creamy as their dairy laden counterparts. The secret to making them creamy is using coconut milk. The real deal, full fat coconut milk. You know, the stuff that has the layer of coconut fat at the top when you open the can or carton? Yeah, that stuff. You don't use the coconut stuff that you use when making piña colada's. And if you use the coconut milk that is available now as a dairy milk substitute you won't get the creaminess because it's missing the fat which gives ice cream that smooth and creamy texture. You'll get something a bit icier.
Oh, and for those of you that keep asking me why I make so many vegan ice cream recipes…here's your answer. Dairy and my body have a love hate relationship. Some dairy items aren't a problem, but some are. So lest you think I'm pandering to a demographic to get eyeballs on my site, I'm not, this is the stuff I really eat.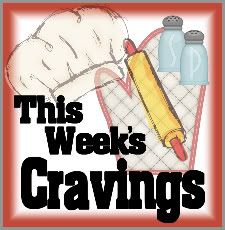 Relationship Advice
When things go unsaid, it's usually for someone's best interest. What that "best interest" is, is what matters.
[print_this]
Recipe: Blueberry Crumble Ice Cream
Summary: Makes 1 Pint
Ingredients
For Ice Cream
1 1/4 Cup Unsweetened Almond Milk
1/3 Cup Toasted Rolled Oats (not instant)
1/4 Teaspoon Salt
1/2 Teaspoon Vanilla Extract
Grated Nutmeg (just a couple of gratings)
1/3 Cup Sugar
2 Tablespoons Light Brown Sugar
1 1/4 Cup Coconut Milk (full fat regular coconut milk)
2 Teaspoons Dark Rum
For Blueberry Swirl
1 Cup Blueberries (fresh or frozen)
1/4 Cup Sugar
1 Tablespoon Vodka
1/4 – 1/2 Cup Blueberry Granola
Instructions
For Ice Cream
Pour almond milk into a medium saucepan. Heat over medium high heat and bring to a simmer, then add the next 4 ingredients.
Continue to simmer and stir for 10 minutes or until the oatmeal is thick and creamy (there will still be excess liquid in the pan).
Stir in the next 2 ingredients and continue to stir until the sugars are dissolved.
Once dissolved, stir in the coconut milk and rum.
Remove from heat and let cool.
Once the mixture is at room temperature, place into the refrigerator until thoroughly chilled (at least 4 hours).
For Blueberry Swirl
Place the blueberries, sugar and vodka into a small bowl and thoroughly mash and stir to combine.
Put the blueberry mixture into the refrigerator to thoroughly chill.
Once the ice cream base is chilled remove from the refrigerator and give it a good stir to mix everything up again (it will be really thick).
Pour the base mixture into your ice cream maker and process according to the instruction on your machine.
Spoon and spread one third of the ice cream mixture into a container.
Then spoon and spread half of the blueberry mixture on top of the ice cream.
Sprinkle with some of the blueberry granola.
Spoon another third of the ice cream over top of the granola and repeat topping it with blueberry and granola.
Top everything off with the rest of the ice cream and smooth the top.
Place in the freezer for at least 4 hours to let everything mix and harden together.
Spoon and serve.
Quick notes
To toast the rolled oats spread them out on to a baking sheet and bake at 350 degrees Farenheit for 15 minutes or until they begin to turn a light golden brown.
If using frozen blueberries, thaw them first before mashing with the sugar and vokda.
Variations
I used a blueberry granola that was vegan and gluten free, but you could use your favorite plain or blueberry granola for the crunch.
The rum adds a bit of flavor to the ice cream and, like the vodka, helps to keep the ice cream from getting rock hard in the freezer. You could eliminate these ingredients if you don't want the alcohol in the dessert. You'll just need to let the ice cream thaw a bit more before dishing it out.
Preparation time: 10 minute(s)
Cooking time: 30 minute(s)
Diet type: Vegan
Number of servings (yield): 1
Culinary tradition: USA (General)
[/print_this]
Welcome to My Man's Belly! Leave me a comment and let me know what you think about the site or if there's a recipe you'd like to see here. Have a great day.